The Sifted Summit — our two-day London event — is in full swing. 
Over 1,500 founders, operators and investors have gathered for a full programme of panel discussions, workshops, roundtables and slightly windy queues at food trucks. 
Wednesday saw former Monzo CEO Tom Blomfield reunited with his old frenemy, former TechCrunch reporter and now senior vice president at Zapp Steve O'Hear to discuss journalists, VCs' "herd mentality" and angel investing. 
British TV star Trinny Woodall also wowed fans, and Balderton's Suranga Chandratillake and Station F's Roxanne Varza offered some sage advice for founders rocked by the turbulent times of 2022… and much more.
So, what were Sifted journalists' takeaways from day one? 
You don't always have to listen to an investor's feedback
The investors you pitch to might be trying to fit a square peg into a round hole, said

Trinny Woodall

, founder and CEO of direct-to-consumer beauty brand Trinny London. 

Woodall said that getting rejected by an investor can be an opportunity to question and update your startup's mission and approach — but sometimes the investor will offer you advice that doesn't really fit, and you should walk out of the meeting still confident in your original mission.
Exit like a master
M&As are already the most common exit strategy for VC-backed startups but there are things to consider. While the acquirer often wants to see an all-stock transition, this isn't necessarily best for the founders nor the VC that's been backing it.

"We would never agree on a deal that only gave us shares in another company. There needs to be enough cash on the table take away the risk," said Xavier Lazarus, cofounder and managing partner of the French VC Elaia. 

In comparison to an exit through an IPO, M&A's comes with different challenges. Look out for how founder-friendly the terms of the acquisition are as well as making sure it's a cultural fit between the companies. Laura Connell, partner at Atomico, pointed out that she's seen cases where a majority of the startup's staff left within a year and the startup founders have been trying to leave before their lock-in period ended because the larger company hadn't delivered on what it promised.
Communication is essential when times get hard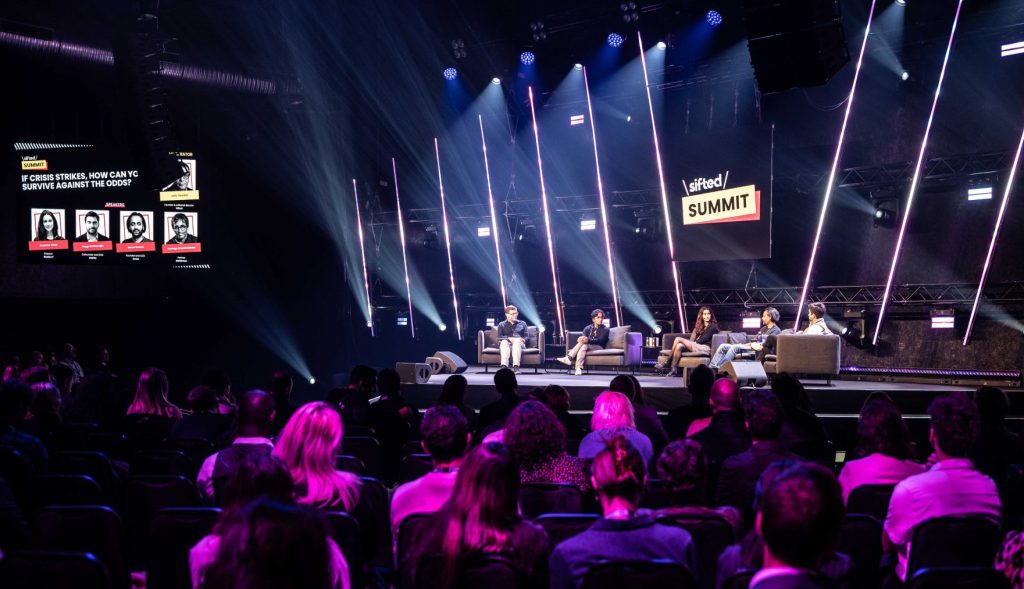 Naren Shaam, founder and CEO of travel platform Omio, saw

revenue drop by 98%

in a month when Covid hit. His big learning from that tricky time? Communication is essential. Tell your team and your investors that you don't know how long the hard times will last — but you will always tell them what you know. Recognise that some employees will leave, and that's ok.
Focus on the micro, not the macro
When a crisis hits, there are several things you can do, said Suranga Chandratillake, partner at Balderton. You can quickly pivot from being obsessed with growth to being focused on runway. You can focus more on long-term strategic thinking than short-term wins. Or you can focus on the micro and not the macro — your business might buck the trend and

not

fail like others, after all.

Either way, keep your team focused on the micro — ie. their day jobs. Disconnect external validation (share price, valuation) with the reality of the business. Think about

your

business and less about the overall environment.
'Discipline is beaten into you in a crisis'
When things look bad, there's no saying yes to everything and investing in 100 things, said Shaam — and that's a good thing. "We'll be a much superior company as a result of a crisis than we were before."
"Managing cash is like Game of Thrones" 
Carefully manage your cashflow, added Shaam — you don't know when the funding environment will improve. "Managing cash is like Game of Thrones." 
Employees can see through mission-washing
If you are about making money, or the bottom line, say so. We need to start calling out

"mission washing",

said

Roxanne Varza

. Don't overstate the mission if it isn't the reality, That creates disillusionment. Plus, employees can see through it, said Chandratillake. 
Be careful with who you hire, otherwise colleagues will be having sex in the bathrooms before you know it
Micah Smurthwaite, partner at Next47 — a Silicon Valley-based VC firm — offered a cautionary tale about why scaling companies need to be careful about blitz-hiring. He recalled how the culture shifted rapidly at one scaleup he worked at in the Valley, as new people came in and, before he knew it, a debaucherous culture set in with some…. "colourful" escapades in the company toilets.
If you want to get into angel investing, you need to find your 'thing'
When you start angel investing, try to figure out what special value you bring, said Sarah Drinkwater, who's now done 30+ angel investments herself. For her,

that's all things community.

That will help you market yourself to founders — and make it more likely they recommend you to other founders. 

Once you've parted with your capital though, forget all about it. Angel investing is a long-term game, and pretty risky. Don't rely on getting that money back.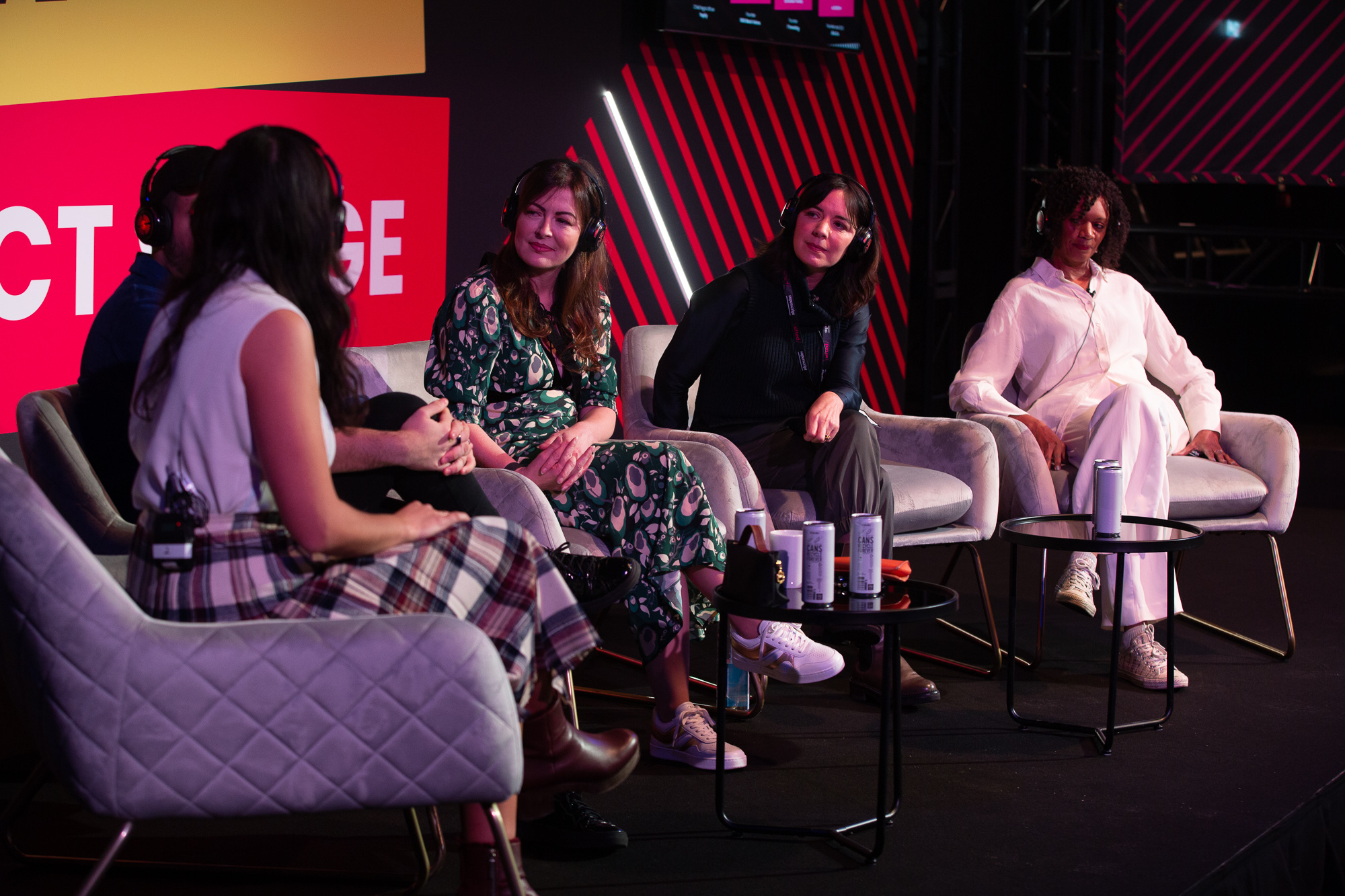 Struggling to engage Gen Z? Creators could still be the answer
TikTok has monopolised the Gen Z attention span, and in doing so has posed a dilemma to companies on how to engage this mystifying demographic. As cousins and cofounders Sasha Kaletsky and Caspar Lee highlighted in their conversation on the creator economy, this shift also spells trouble for traditional content creators looking to build a loyal audience and attract brands: "You go to Youtube to watch a creator; you go to TikTok to watch TikTok."
So, what should creators, and those looking to partner with them, be keeping an eye out for? Lee declared the crypto/creator collaboration a dead end, and suggested that LinkedIn could be the next platform to monetise content — you heard it here first!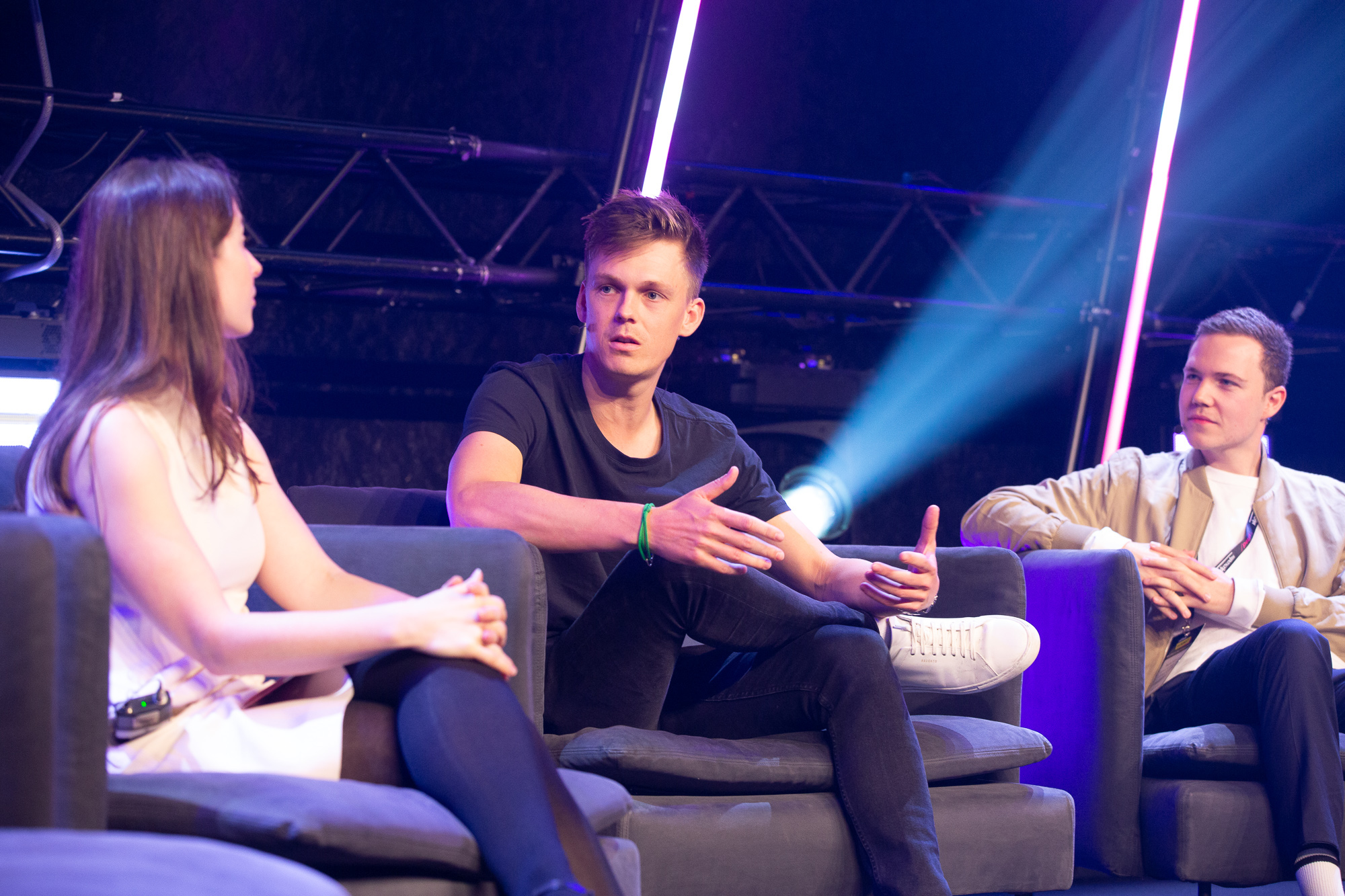 Always aim to grow, but you'll need a sounder business plan than before
Fintechs are one of the more resilient sectors amid a downturn, but your unit economics need to make perfect sense for investors to part with their cash — no more vague hopes of a distant future. "The promise of jam tomorrow won't cut it in today's market," as Fronted CEO Jamie Campbell said. 

But equally, Enfuce founder Denise Johansson said, you can't "save yourself out of a downturn — you need to keep growing". Startups can't afford to turtle up and stay static even in challenging times, because growth is the key to long-term survival. 
Down markets are the time to build great solutions for big problems
While everyone else is retreating in a tricky market, you have an opportunity to scale efficiently and creatively — down markets are the best time to build as there is a flight to quality 

Figure out your unit economics! Think about whether your product is affordable,

noted attendee Raj Kulasingam.